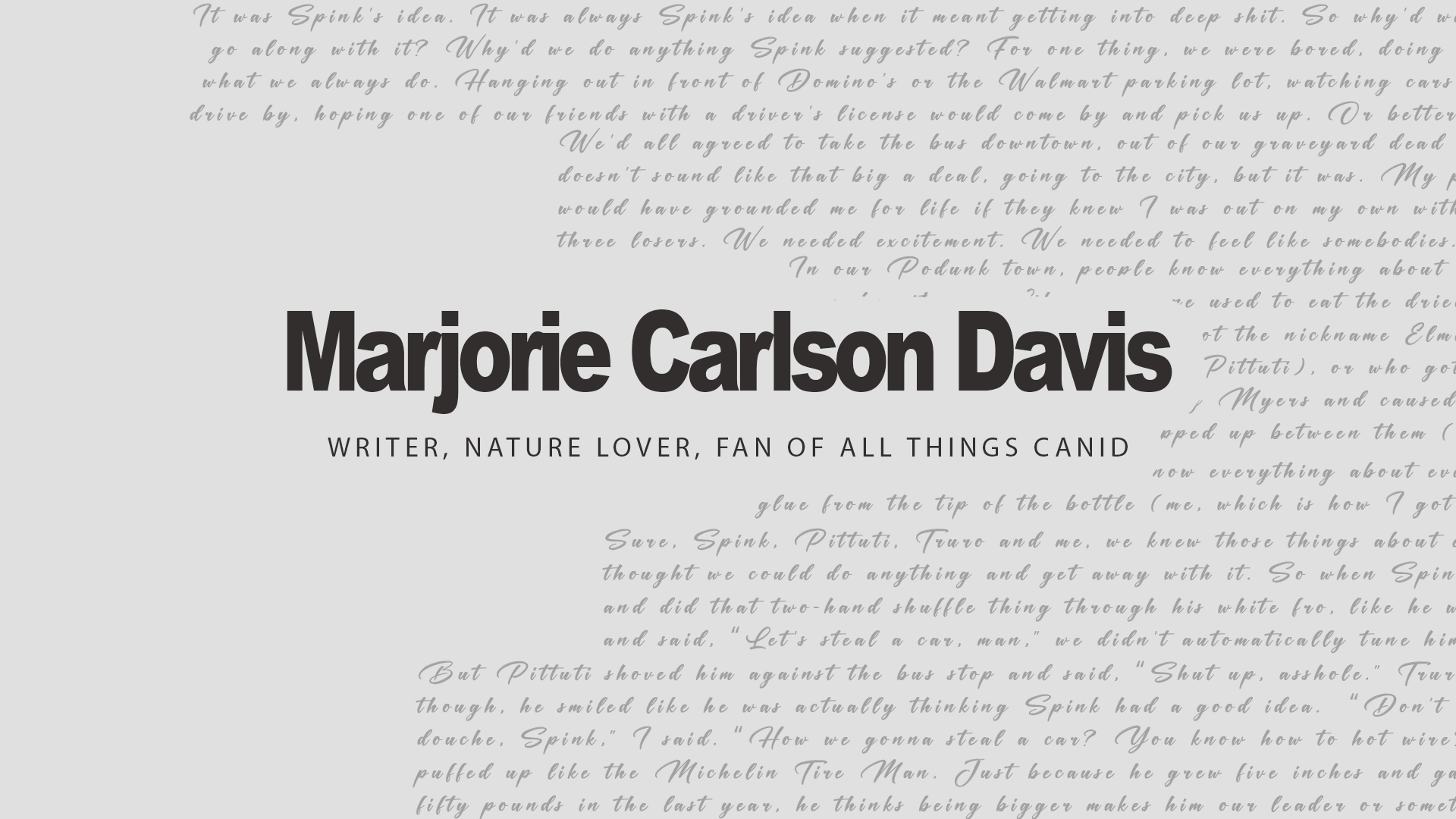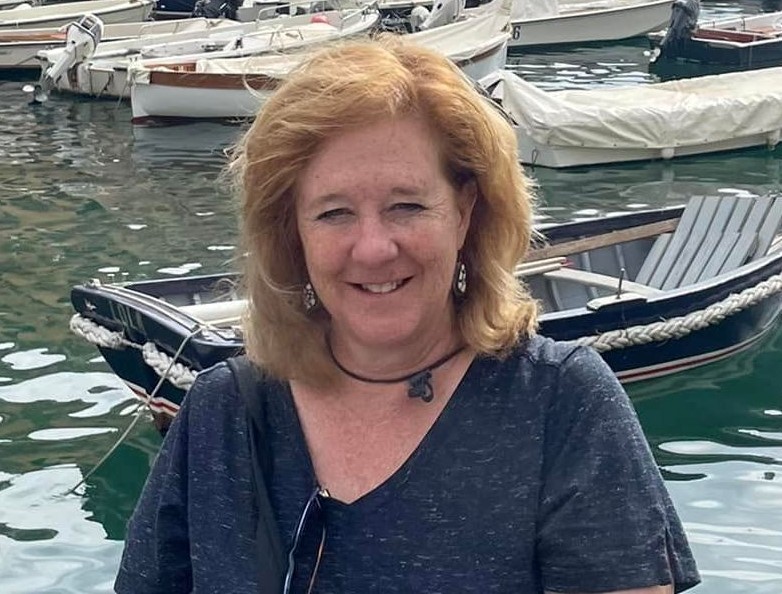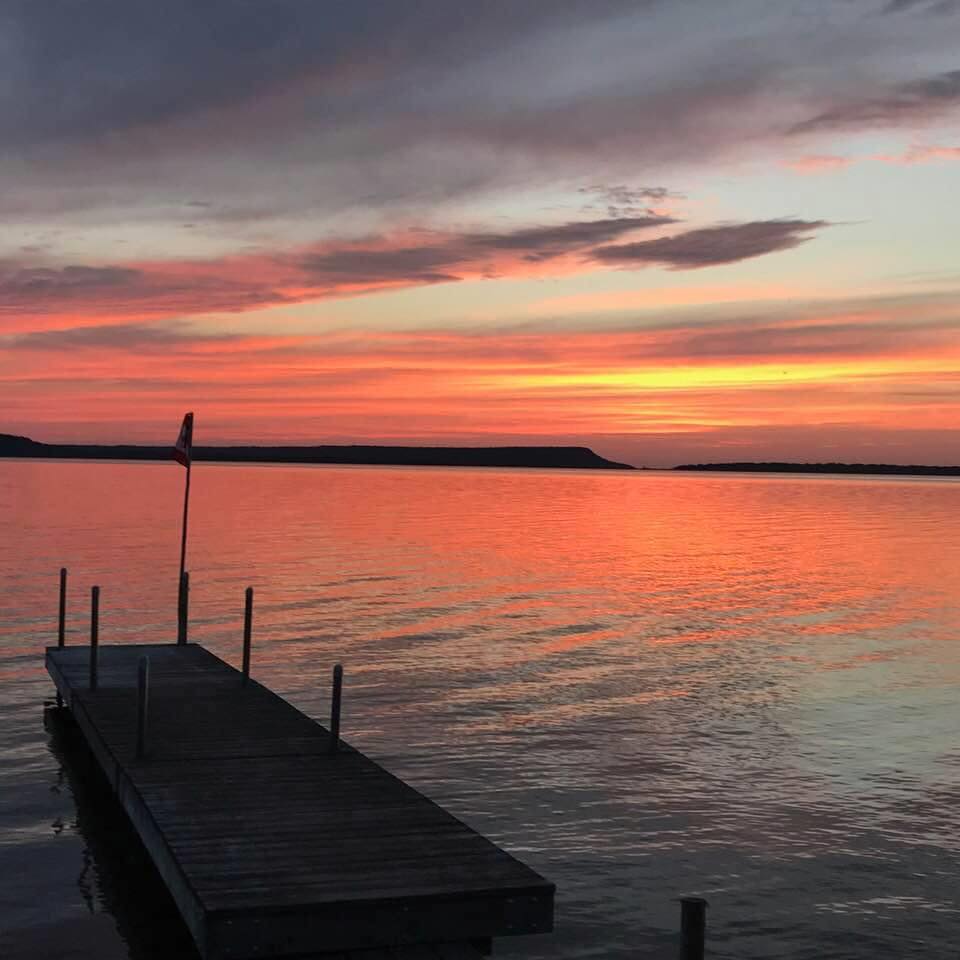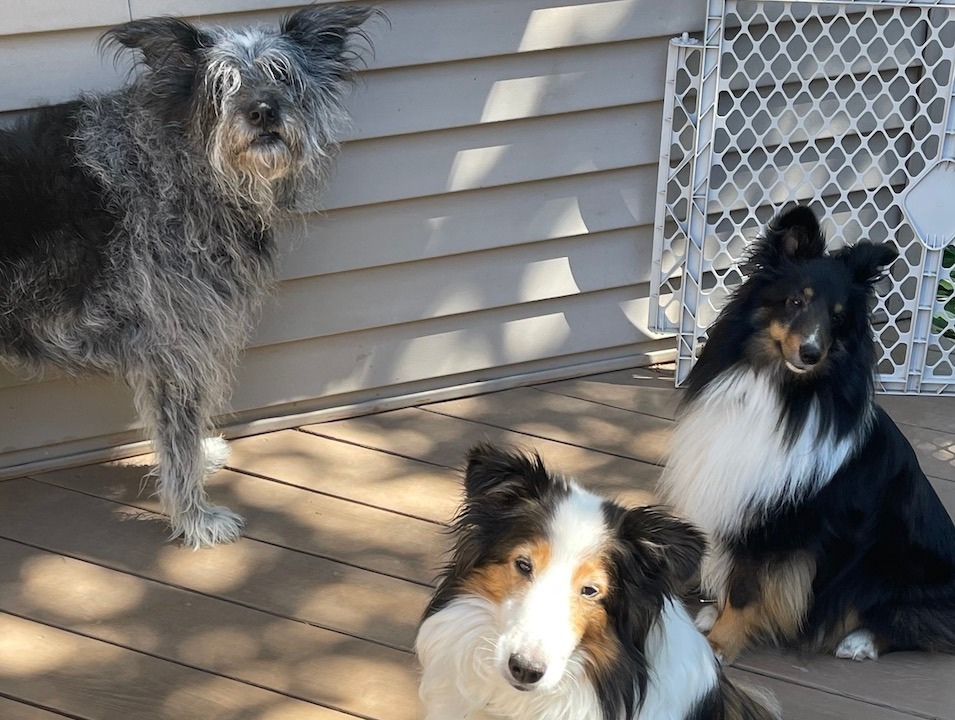 BIO
Meet Marjorie, a writer with a lifelong passion for dogs and wolves. Born in Ithaca, New York, Marjorie has lived in a variety of locations across the United States and Canada, including England, Virginia, North Carolina, Indiana, Illinois, Iowa, and Ontario.
Marjorie spent part of each summer at a rustic property on Manitoulin Island, Ontario, which has become her favorite place in the world. As a teenager, Marjorie worked at a wolf park in Indiana and considered a career as a vet or zoologist. However, Marjorie ultimately decided to pursue her love of writing and attended the University of Iowa, where she received a degree in English and Journalism, followed by an MA in English literature.
Since then, Marjorie has held a variety of jobs, including as a writing instructor, writing consultant, antiques dealer, and bookkeeper. Marjorie is married and has two sons, and usually lives with at least two dogs, including two shelties and a bearded collie mix.
Marjorie has been published in a variety of publications, including Sassy magazine, and has won awards for her fiction, including 2nd place in the Family Circle Fiction Contest and the AKC Gazette Fiction Contest. Marjorie has written three novels: A LITTLE MENAGERIE, STILL LIFE WITH COYOTE, and FIELD GUIDE TO WOLVES. Marjorie is currently working on a mystery set on Manitoulin Island and is seeking a new agent.
Other Publications
Featured in...
Baltimore Review
Conscious Choice
Doorknobs & BodyPaint
Drexel Online Journal
Frontiers
Many Mountains Moving
Potpourri